"Lectures that challenged, discussion that brought light, and excursions that put flesh on the bones."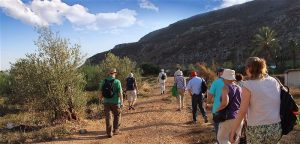 This is one participant's impression of the "Jesus the Jew: A Light to the Nations" missiology course held by the Caspari Center in November 2014. The course focused on Jesus, the Jewish light to the nations, through the concept of contextual theology, spanning from Jesus' time to the modern world. How can we relate to the Jew who changed the world? What does it mean that he was Jewish? How Jewish was, and is, he? And how "Jewish" should our expression of faith be? These topics were brought to life by the thoughts and teachings of both Jewish and Gentile believers. The course comprised thematic lectures as well as on-site teachings and thorough Bible studies by an international group of highly qualified teachers.
We want to encourage all believers to live a missional life with a deeper understanding of what it means to see Yeshua in his context. This can strengthen our theology, our way of thinking, and our approach to life. We at the Caspari Center are continually blessed by the opportunity to deal with these issues by hosting this and similar courses, and we want everyone to have the same opportunity.
Our goal for the 10-day course was not to give definitive answers, but to broaden perspectives,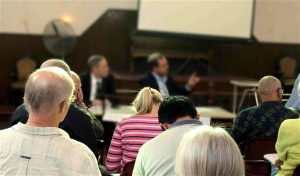 ask questions, and meet people from different backgrounds and churches who live out their faith in different ways. While this might have seemed a bit confusing and challenging at the start, we aimed to welcome the richness that can stem from such diversity. We aimed to walk with the participants and were ourselves changed by the power of the incarnate Messiah. To be on this journey, to stay humble, and to learn from each other's experiences and insights created an ideal atmosphere for growth and deeper commitment to Jesus the Jew.
During the course, we experienced new levels of understanding and fellowship through panel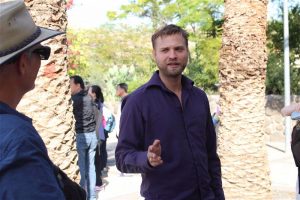 discussions, table talk, and personal reflections. I am always amazed by the great range of approaches and theologies that people bring to the same topics and biblical texts. The interpretation and application of the Word of God is incredible. One of the outcomes of such a variety of opinions is that it can build up the community of believers – as well as sometimes causing friction and frustration. Therefore, we learned to appreciate different viewpoints and to value each other's contributions, drawing from our different traditions and perspectives. We were reminded not to judge each other, but rather to welcome the wealth of diversity and, above all, to keep Jesus as our focus, staying true to he who is our Judge and our God.
Participants in this year's missiology course were from Norway, Finland, and the USA, as well as some local Israeli believers. We hope that this course can be opened up to an even more diverse group, as we truly believe it is, in the words of one participant, "excellent through and through. Wonderful and cutting-edge material of ultimate significance. And a beautiful context – Jerusalem and ha'aretz, the land of Israel – in which it all unfolded."
The next course will be held April 11–22, 2016.
David Serner