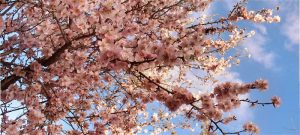 Thanks to the abundance of holidays on the Israeli calendar, I regularly find myself reflecting on the next one, always seeking some new perspective on it. Recently I noticed that I also ponder the holidays' meaning in connection with the children's lessons for Shabbat school. Probably all children's teachers look at life through the prism of their ministry, which is very beneficial: if a child can get it, anyone can.
Tu BiShvat simply means "the 15th of [the Hebrew month] Shvat." It is a good and joyful holiday that marks the beginning of the New Year for the trees. Yes, for the trees, to enable Israeli Jews to fulfill the Torah commandment concerning the tithes separated from produce. The fruit that came before Tu BiShvat is counted as last year's, while that produced after the holiday is counted as new fruit. However, among secular Israelis, this main, legal meaning of the holiday is often obscured. The holiday is celebrated by planting trees and eating fruit, with which our country abounds, and is thus both practical and tasty.
As lesson material, Tu BiShvat can sometimes be a bit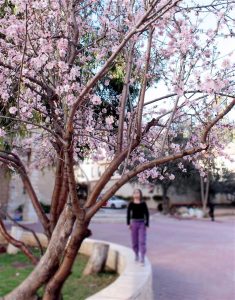 challenging. For example, this year is the last year of a seven-year agricultural cycle called shemittah. No trees are planted this year, so Tu BiShvat lacks one of its usual joys. Sometimes it is difficult to explain to children the reason for not planting trees, because for them it is quite a natural thing to do on this holiday, and they also know it is necessary for the Land of Israel. However, according to the plan of the Almighty, even the land needs to rest and regain strength, and obedience to his Law will bring us his blessing.
Tu BiShvat is also a good occasion to talk about fruit. In spite of this being a shemittah year, fruit-bearing is not cancelled or postponed until next year. As we read the Scriptures, we see that this is exactly what Yeshua expects of us: "…I chose you and appointed you so that you might go and bear fruit—fruit that will last…" (John 15:16).
The Bible speaks a lot about the fruit of believers, and about the need for this fruit to be visible. According to Jewish tradition, it is on Tu BiShvat—the best time for fruit-bearing—that the Almighty judges the trees. Both Scripture and tradition liken mankind to trees, and that means the Lord carefully examines our fruit too. He gave us everything necessary for a fruitful spiritual life in Messiah Yeshua, and now expects us to be diligent in bearing fruit: "…make every effort to add to your faith goodness; and to goodness, knowledge; and to knowledge, self-control; and to self-control, perseverance; and to perseverance, godliness; and to godliness, mutual affection; and to mutual affection, love" (2 Pet. 1:5–7).
Tu BiShvat can remind us to prayerfully consider his work in our hearts, and the fruit resulting from it.
Rita Kontorovich