Theology is about faith seeking understanding. In the complex and sensitive areas of Jewish-Christian relations and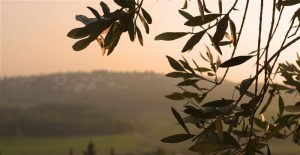 Christian ministry in Jewish contexts, we all need much understanding. Sadly, it appears that sometimes ministries and individuals proceed into these areas with a mixture of good intentions, sincerity, diligence, and hope, yet with little or no clear theological grounding.
Enlargement theology is my attempt to give a theological grounding to ministry within a Jewish context. This theology results from a firm rejection of replacement theologies and two-covenant theologies. It also arises from a careful reading of key biblical texts such as Romans 9-11 and an on-going appreciation of the emerging contemporary Messianic Jewish movement.
Enlargement theology also engages with what I understand to be six key theological areas within the field of Jewish-Christian relations, namely: the doctrine of God, Christology, ecclesiology, soteriology, anthropology, and eschatology.
Enlargement theology is built upon five key foundations (or tenets). These are:
God's relationship with Jewish people is eternal, but not static.
Gentiles (non-Jews) are brought into a covenantal relationship through the covenantal promises to Israel being enlarged (not replaced) through the person and ministry of Jesus.
This enlarged (new) covenant needs to be embraced by all people through faith/trust in Jesus.
The ongoing purposes of God are being worked out today through three different yet mutually inter-connected communities: ethnic Israel, the church (Jews and Gentiles who believe in Jesus), and Messianic Jewish believers in Jesus.
The threefold nature of these communities has a "creative link" to the understanding of God expressed within Trinitarian models.
Enlargement theology is not intended to be a complete theological model, yet it hopefully sheds light upon our understanding of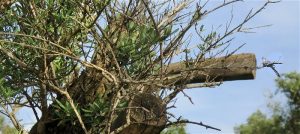 God's covenantal faithfulness and the relationship between Jews and Christians and the church and Israel. In this context, enlargement theology also deals with questions regarding the legitimacy of the church's evangelistic mission among Jewish people as well as the issue of Israel's restoration to the land of Israel.
I hope that enlargement theology will provide a useful tool within the field of Jewish-Christian relations, and will bring a shift in the understanding of many people, a shift which is based upon a clear appreciation of biblical truth (especially Paul's teaching in Romans 9-11) alongside a deep appreciation of the theological significance of the contemporary Messianic Jewish movement.
I trust that my forthcoming lecture will prove to be a helpful catalyst for theological reflection and mission practice in a robust, thoughtful, and open context.
For further study, please see my book The Case for Enlargement Theology (Glory to Glory Publications, 2010; ISBN 978-0-9567831-1-0). This book also contains a large bibliography which will help the reader to explore key issues at a deep level.
Alex Jacob, CEO of The Church's Ministry among Jewish People (UK)
Alex Jacob will be lecturing on this topic at the Caspari Center on May 10th at 19:00, at our upcoming Open Lecture. You are welcome to attend.