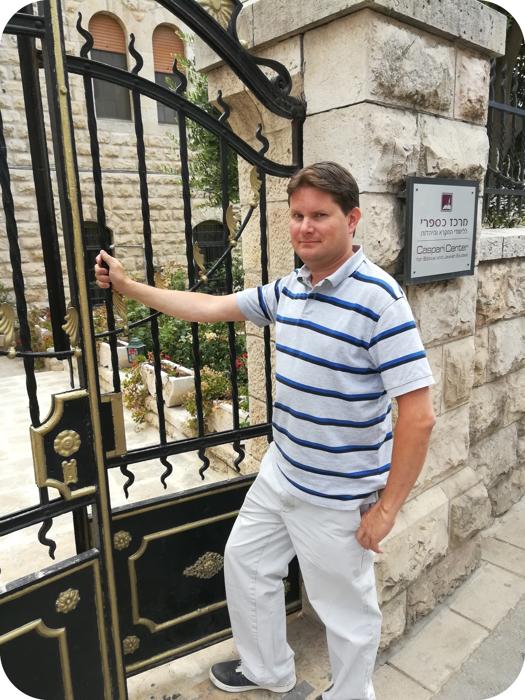 My name is Matti Mäkelä and I come from the city of Espoo in southern Finland, close to Helsinki. I have a degree in Business Administration and have previously worked in data management, financial trading and the traffic sector. I have dreamed of travelling to Israel for a long time. Last winter, I was granted the opportunity to come here as a volunteer. I arrived in March 2019, and have been working in Caspari Center now for three months.
My duties as a volunteer in Caspari Center consist mainly of helping out Center visitors, library work, helping in the logistics of organizing seminars, lectures and other events, updating our webpages and posting newsletters and other materials.
I have been interested in the Bible and theology since the late `90s, and volunteering at Caspari Center gives me the opportunity to dive into the world of Messianic Judaism, the link between the Old and New Testaments, and the worldwide Messianic movement. The best part of my work here is attending the fascinating seminars and lectures, and meeting the interesting people from all over the world who visit the Center.
In my free time, I like to read, and I enjoy the peaceful and relaxed atmosphere at the volunteer apartment. I also love hiking in nature and all over Jerusalem. Israel is a small but very beautiful country with a magnificent history and many remarkable places to visit, everything within a few hours' drive. I have already explored thousands of kilometers, have visited numerous cities and sites in the Holy Land, and in my remaining time here, I aim to discover even more of them.