I am Kirsi Pylkäs, 61 years old, from Kouvola, southeastern Finland. The distance from my hometown to the Russian border is 100 km, and the journey to St. Petersburg by car is 300 km. My father's family is from East Karelia (present-day Russia), whose inhabitants fled to central Finland during the WWII war with the Soviet Union. I have two grown-up daughters and a granddaughter, one-year-old Minttu. Like many grannies around the world, I live alone with my cat.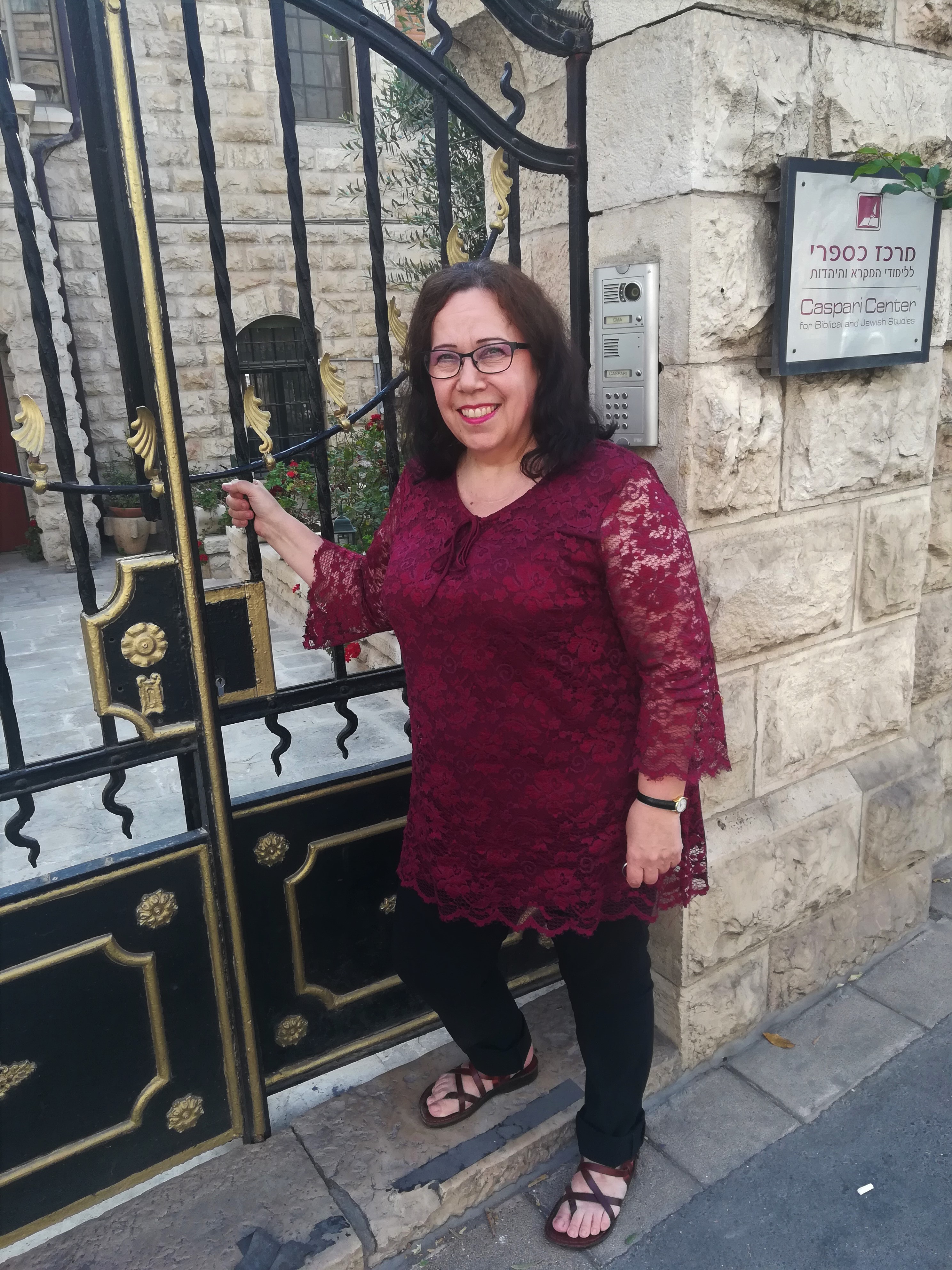 I have an MA in education, and I've worked for 30 years as a primary school teacher. In addition to that, for the past decade, I've taught the traditional Finnish zither in an adult education center, and led a choir.
Currently, I'm volunteering at the Caspari Center, and will be for the next 6 months. My responsibilities include the usual volunteer tasks: administrative jobs, cleaning, running errands and helping out in the library… and whatever else should come up, according to need.
I decided that this is how I want to serve the chosen people, and I began in September. The work here actually reminds me of the work I did as a teacher. And my colleagues are wonderful! While I'm not working, I study Hebrew under the tutelage of my Israeli teachers. On Sundays, I visit an international congregation.
Philippians 4:6-7 has been a very meaningful bible passage for me throughout my life as a believer: "Do not be anxious about anything, but in every situation, by prayer and petition, with thanksgiving, present your requests to God. And the peace of God, which transcends all understanding, will guard your hearts and your minds in Christ Jesus."