I'm Jennifer and I've been the Caspari Center administrator since 2009. I'm often the first person visitors see when they come in the door. I manage the office, find solutions to problems (or let them resolve themselves!), edit most of our online publications, and take care of our website and social media. As in any other small organization, and just like the rest of our staff, I'll pitch in with whatever else needs doing, according to the occasion.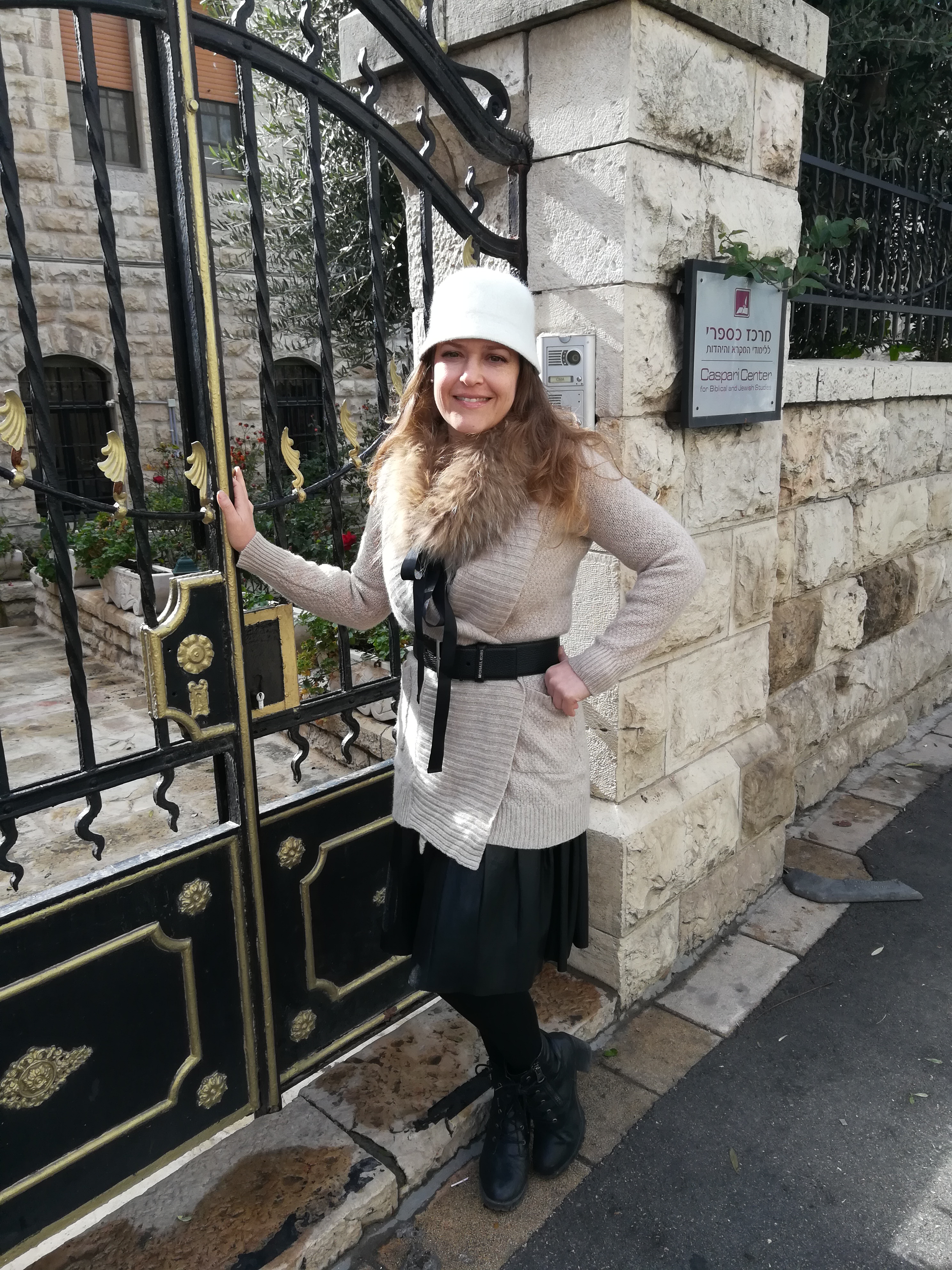 I was born and raised in Montreal, Canada, and made Aliyah at age 15 with my immediate family, 27 years ago. My parents still live in Israel, but my brother returned to Montreal a year after we'd arrived. I completed high school in Israel, served in the military, and then studied Nutrition for a B.Sc., going on to study Nutrition/Molecular Biology for my M.Sc. A couple of years after finishing my studies, the Lord brought me to the Caspari Center, and I've been here ever since.
There are many things I love about my work. For one, I get to tackle a wide variety of tasks; I'm rarely stuck working on only one thing for 4 hours in a row. Another wonderful thing about work is the other staff members. It's nice to work in a place where you actually like the people you work with. A number of my colleagues, including former colleagues and former volunteers, have become very close personal friends.
Outside of work, I have a variety of other interests. I dance, more specifically, ballet, modern and jazz; I bake (I particularly love to experiment with yeast breads!); and I'm in the process of starting a personal styling business.
One of my favourite bible verses is a very well-known and oft-quoted one, Romans 8:28: "And we know that all things work together for good to those who love God, to those who are the called according to His purpose." I've seen how God has taken all things in my life, even the devastating things, and somehow used them for my good and for the good of others. It's a great relief to know that even though we will go through traumas and tragedies, God is greater still, and He is able to use them for our benefit.