Margarita Kantor, Project Coordinator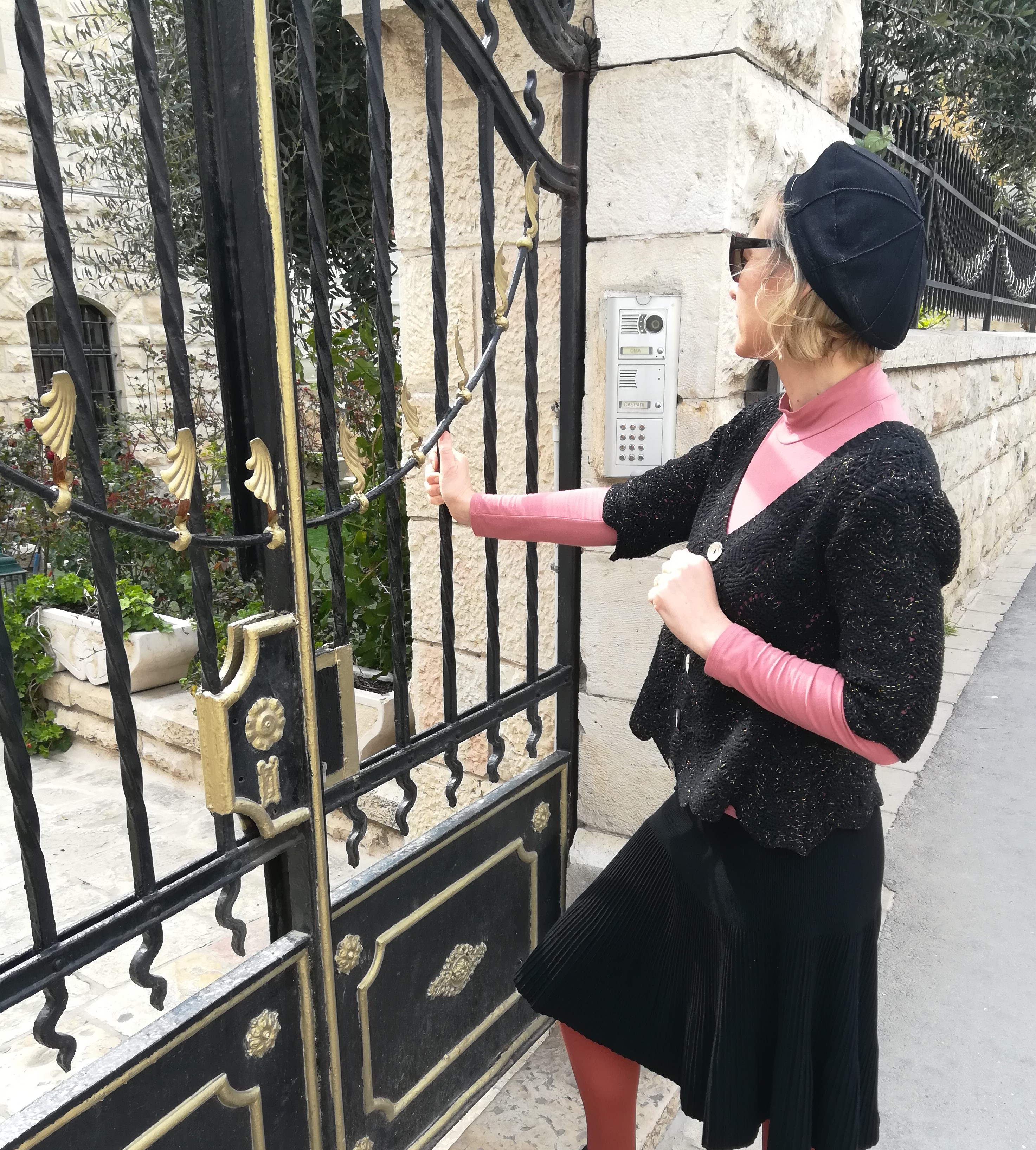 Who are you? 
My name is Margarita Kantor. I'm originally from Russia, and I've been working at the Caspari Center for a little over a decade, as a project coordinator.
Not long ago, while I was visiting Germany, I met a woman who happened to be the only Jewish believer in her congregation. She presented herself in the following manner, "I 'work as a Jew' in my congregation – I always bring the Jewish perspective into discussion." That made me smile. I like to think I always bring the Jewish perspective into any discussion.
What would you like to share about your family?
I think one of the most important things in any marriage is a common theology. Praise God, my husband and I have a common understanding about the foundations of the faith. I'm blessed to be married to my soulmate.
What did you do before coming to Caspari? What is your professional and educational background?
I have a Bachelors and Masters in leather engineering technology, from Russia. I graduated just after the start of Perestroika, which changed everything about our lives in Russia. It created such an upheaval that I never worked as an engineer. Instead, I worked in various publishing houses. I've worked as a secretary, book editor and CEO.
I also graduated from bible school, specializing in children's ministry. My studies equipped me to become a teacher in my congregation, and then finally, the director of children's ministries.
What do you do at the Caspari Center? 
At one point, a visiting CEO of an American organization asked me that very same question. I told him that I was a project coordinator. Smiling, he replied: "That means you do everything."
I am a project creator, a project developer and a project coordinator. I work primarily on seminars, courses and training for Shabbat School teachers in Israel. I also edit books and texts written in Russian or translated into Russian, for the benefit of the local Russian-speaking believers, as needed.
What brought you to the Caspari Center?
Education in every form has always attracted me. I myself am continually trying to learn new things. The main purpose of the Caspari Center is to provide educational resources for believers in Israel. I approve of this objective; it matches my own goals and my personality.
What do you love best about your work? 
I like that I'm always doing different type of tasks. Every day for me is different. I might be planning and organizing one of our biannual national seminars, I might be working to create a new project (e.g., the new online course for teachers and parents, that we launched last November), or teaching a seminar, writing and editing texts, working on books, or helping out with another Caspari Center project. I enjoy teamwork and having the opportunity to cooperate with other organizations.
What do you like to do when you're not working?
I like reading, drawing, swimming, hiking, meeting friends, delving deep into the Tanach (Old Testament) and studying the New Testament from a Jewish perspective.
I also love my country, and I'm always willing to take an interesting tour somewhere in Israel, Tanach in hand.
Do you have a favorite bible verse or any other motto in your life?
Pirkei Avot 1:14:
He (Hillel the Elder) said: "If I am not for me, who will be for me? And if I am for myself, what am I? And if not now, when?"
This wise saying relates to our responsibility toward ourselves, and toward others.
Firstly, it states that you are fully responsible for your life. If you lay on your sofa and hope for somebody else to solve your problem, that won't work. First do YOUR best! Secondly, if you see only your needs, and ignore the needs of others, you aren't behaving like a human being, you are behaving like an animal (he asks "what are you?" as opposed to "who are you?"). Lastly, the end of the saying asks us, how long will you say "I'll start tomorrow or next Monday"? If that's your attitude, you will never get things done. Don't postpone any longer, do whatever is needed right now!
I really love this!