Jewish Believers in Jesus: Spain, 300–1300 C.E.
By Oskar Skarsaune
What contributions did Jewish believers in Jesus make to Spain's religious history? These contributions are in part documented in a considerable body of writings coming from Jewish converts to Christianity in Spain, or in literature written by Jewish or Christian authors talking about them, or being inspired by them. Therefore, paraphrases and analyses of this body of literature play the main role in this volume.
The first volume with the title Jewish Believers in Jesus covered the period from the beginning of belief in Jesus among the Jews and until ca. 500 C.E. This second volume, covers Spain ca. 300–1300 C.E.
It is available for free to download here: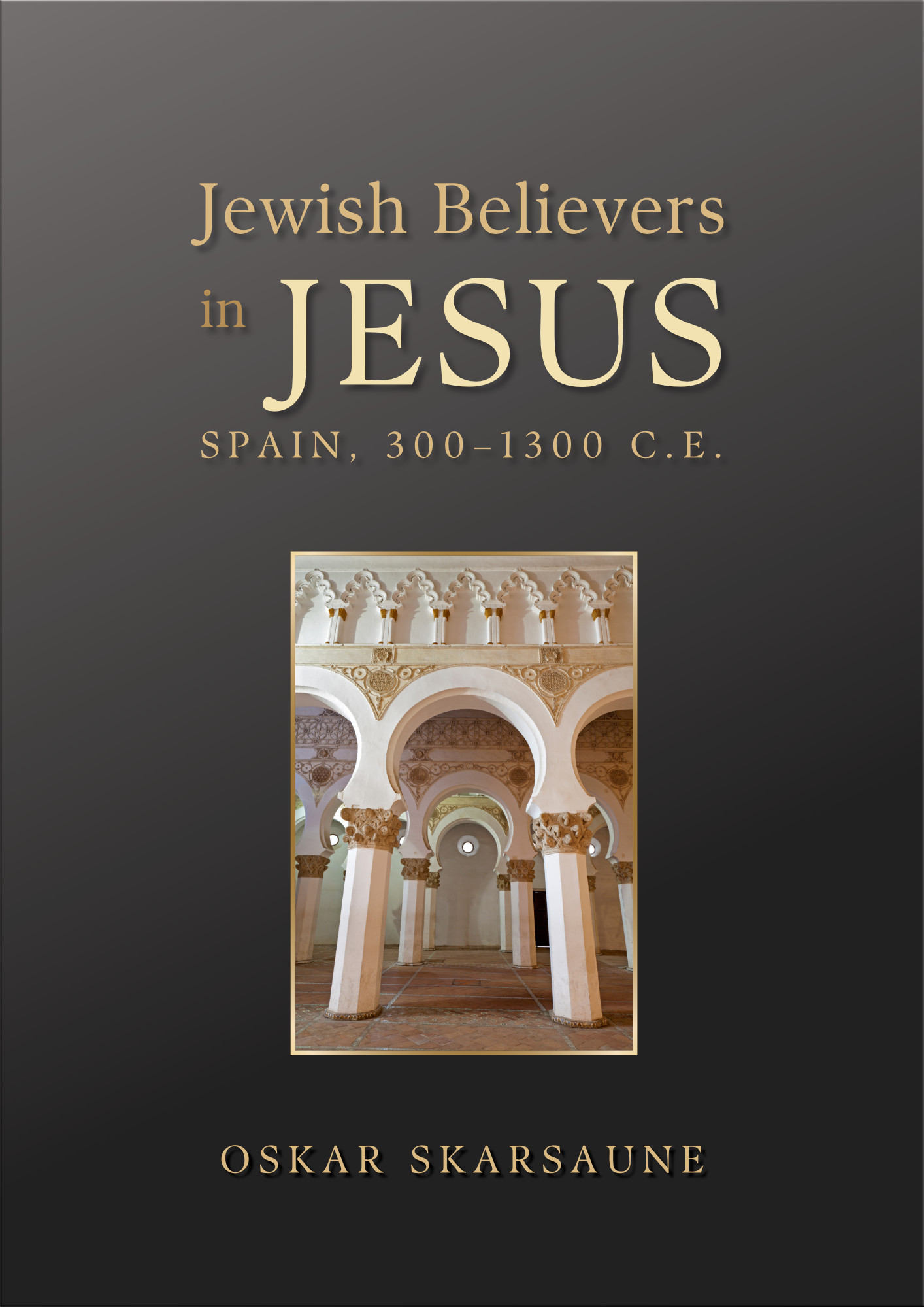 Jesus-believing Israelis
Exploring Messianic Fellowships
Survey by David Serner & Alexander Goldberg
"This is now the definitive go-to source detailing the current state of the Messianic Jewish movement in Israel. It asks the right questions, provides detailed, reliable answers, and systematically summarizes the salient information. An invaluable, enlightening, super-helpful guide!"
Dr. Michael L. Brown, author of Answering Jewish Objections to Jesus, Vols. 1-5
"This is an amazing piece of work. It shows how much has to be done, and indeed, how we have to face the reality of where we are."
Dr. Daniel C. Juster - Founder and Director, Tikkun International - Founding President and General Secretary, Union of Messianic Jewish Congregations (UMJC)
"I highly recommend this volume and please be sure to read it carefully and also prayerfully as we do believe the best of God's work among His chosen people in the Land is yet to come."
Dr. Mitch Glaser, President of Chosen People Ministries
"I am truly impressed by the study."
 Dr. Yaakov Ariel, Professor of Religious Studies, University of North Carolina Chapel Hill
 News and Announcements
The next Shabbat School Seminar will take place on June 10th.
The Caspari Center library is closed to the public for the summer.
The Caspari Center is looking for a new CEO, bookkeeper and administrator.
Teach    //    Equip    //    Support